Parquetry Flooring Company Products
PFC offers traditional & modern timber floors in Adelaide & surrounds. Offering parquetry, solid timber (hardwood), engineered/floating floors & cork floors. We have a large showroom with a good range of samples for all tastes and budgets. We pride ourselves on using only good quality products.
Parquetry Floors
Parquetry floors are a sustainable & high-end product. They make a statement in any home. Parquetry floors are easy to clean and maintain. Every floor is unique and can reflect the preferences of the home or business owner. Installing parquetry is the timeless craftsmanship laying small blocks of hardwood timber in different patterns which date back centuries.
Parquetry is a unique floor system that adds quality and value to new and renovated interiors. It has long been a traditional choice of flooring for Adelaide homeowners.
Engineered & Floating Floors
Engineered & Floating floors are an example of modern tastes with a traditional look, using Australian Hardwood or European Oak. These unique floors are pre-finished with an advanced lacquer system which increases their resistance to wear and tear. Recently we have introduced Engineered Parquetry.
Engineered Parquetry
Engineered Parquetry is a very popular addition to our showroom. De Marqué by Preference is a stunning range of Chevron and Herringbone. With a contemporary palette of pre-finished colours, the range provides wonderful warmth and charm to almost any interior.
Parquetry Flooring Company have recently introduced a new range of engineered parquetry (450mm x 90mm x 15mm). Like a number of our products it has a 4mm top of solid timber. This range comes in European Oak, Spotted Gum & Blackbutt.
Solid Timber & Hardwood Floors
Hardwood flooring is a great choice in solid timber flooring, the benefits are many including being very low maintenance. They are designed to last a lifetime with very little work involved. Our Solid timber floors are high-quality Australian Hardwood and European Timber. Visit our showroom to see the displays or follow the link.
Cork Flooring….and now Engineered Cork Flooring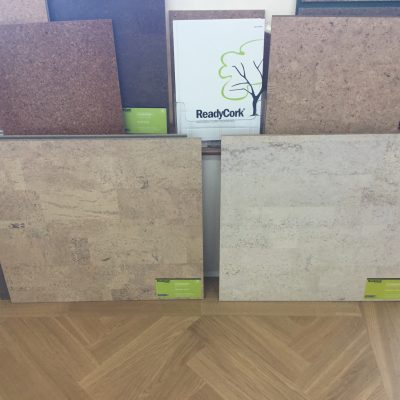 Cork is a beautiful, naturally environmentally friendly product. Cork Floors are a renewable product that is extremely versatile. Parquetry Flooring has been laying cork floors in Adelaide for over 50 years. In recent years more choices have become available. We do traditional cork floors and cork floating floors, which are pre-finished before installation.
Stairs
A lovely way to have continuity throughout your home is to use the same material on the stairs that you have used throughout your home. We can cover your stairs with the same quality timber, parquetry, engineered timber or cork that is on your floors.